7 Family Friendly Activities in Katy, Texas

Katy is often heralded as one of the best cities to call home in Texas with its suburban feel and a short commute to Houston. The city offers plenty of outdoor space for recreation and many beautiful homes to choose from. Katy's real estate scene has been growing lately, with a year-over-year appreciation of 16.7%. Median prices for houses in Katy are at $383,000, making it a great investment option for those looking to earn strong returns in the years to come.


That being said, the market is competitive in Katy, and individuals and families should partner with an expert local
real estate group
to ensure they're able to secure their favorite properties. But once you're ready to call Katy home, there are many ways to connect with the local community; keep reading to discover seven of the best family-friendly options around town!
Katy Heritage Park
Those who own Katy real estate are quickly acquainted with
Katy Heritage Park
. You can find the park on Bush Drive, and it's the result of a collaboration between the Katy Heritage Society and the City of Katy. Katy Heritage Park is an open outdoor space with some of Katy's most historic buildings. Hundred-year-old homes were moved to the park and restored to preserve Katy's local history. Families can explore the grounds and tour the houses to get a glimpse of what life in Katy was like at the turn of the 20th century. The park is well-maintained and landscaped, providing a beautiful backdrop for a picnic at the gazebo or simply a day out to enjoy the sunshine.
Andretti Indoor Karting & Games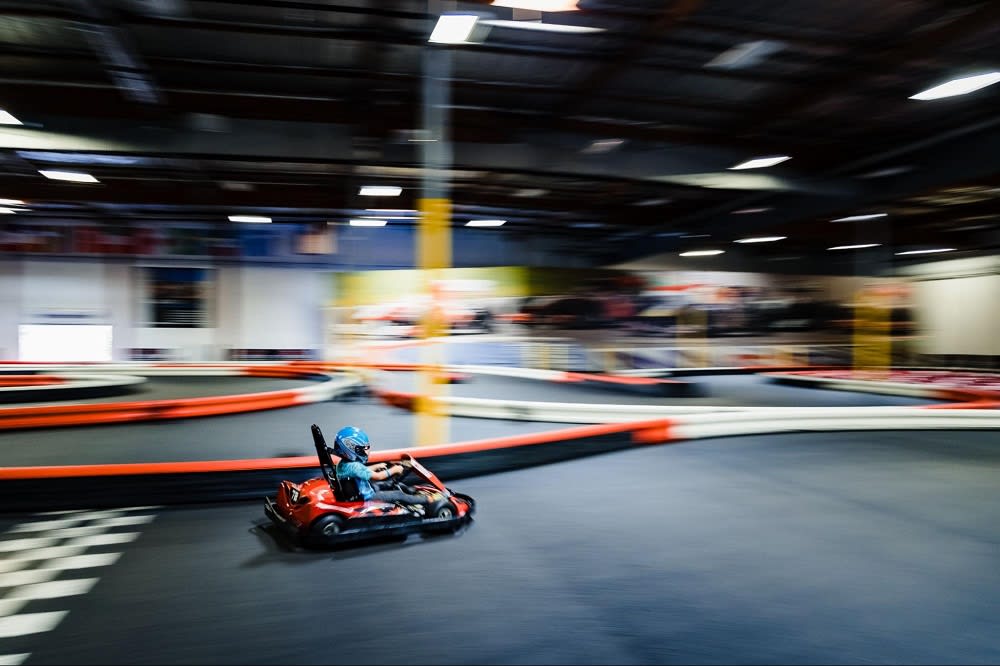 The
Andretti Indoor Karting and Games
facility on Grand West Blvd is one of the best places to take the whole family. The venue takes bookings for parties and events, or families can stop by for a night of exhilaration throughout the week. The indoor go-kart tracks are intricate, fun, and perfect for a little friendly competition. There's a Mini Mario Karts track for younger kids ages 4-7. If go-karting isn't your family's thing, Andretti's also has a traditional arcade, VR gaming, a two-level laser tag area, mini golf, bowling, and more. It's truly a place where the entire family can have fun trying new activities or revisiting old favorites together.
Play Street Museum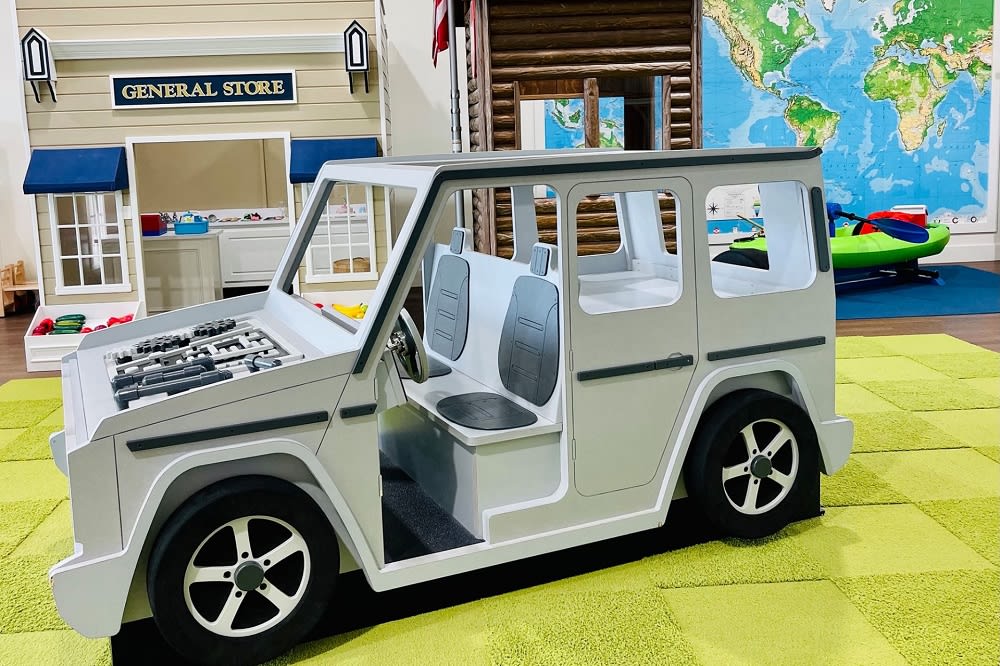 Photo courtesy of Play Street Museum
Katy's
Play Street Museum
is perfect for families with children aged 1-8. The unique, interactive museum allows kids to let their imagination come to life in a whole new way. Party rooms can be requested in particular themes, from donuts to dinosaurs, while the rest of the museum is filled with child-size play areas where they can create their own stories. Kitchens, science labs, art walls, and the discovery rug all await kids who are ready to learn while having fun.
Inflatable Katy
Inflatable Katy is part of
Katy Party Place
, an amusement center with a variety of activities to entertain the whole family. Inflatable Katy is an indoor party center with multiple inflatable slides and jump houses for kids to enjoy. The Katy Miniature Golf and Batting Cages can accommodate families with children of all ages. Katy Go Karts offers an additional track to race on the outside of Andretti's, with single and double karts. There's also the Katy Ferris Wheel and the Katy Arcade, with more than 50 games to choose from and hundreds of prizes.
Typhoon Texas
Typhoon Texas
is Houston's top waterpark and is minutes from properties for sale in Katy. Families can beat the summer heat by tubing down the lazy river or sliding down the snake pit. Typhoon Texas has nine attractions to enjoy, including racing slides and a splash pond. A number of cabanas are available to rent for families who want to relax and unwind with exclusive food options and personal wait staff.
Depending on the time of year, live entertainment is also hosted at Typhoon, Texas. Several restaurants and bars are on-site to provide all the sustenance your family will need. The River Grill has all the classic staples like salads, burgers, and sandwiches, while Ray's is the best spot for pizza. Don't forget about Texas Treats and Dippin' Dots for dessert!
Mason Road Skate Center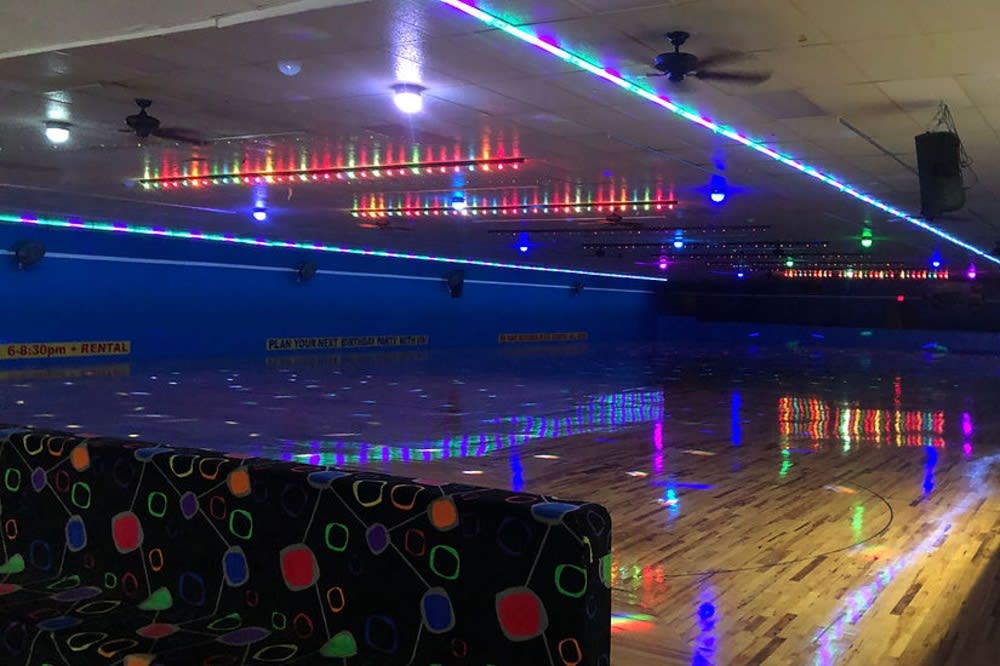 Photo courtesy of Mason Road Skate Center
Located on Applewhite Drive, the
Mason Road Skate Center
is the premier roller rink available to families investing in Katy real estate. Opened in 1987, the rink provides endless fun through public skating, lessons, and private parties and events. Public skating begins at 1:00 p.m., and skating lessons cover a variety of skills, from braking and falling safely to performing crossovers. Private parties can book the venue for two hours with or without food and drinks provided.
Katy Summer Movie Nights

A true treat during the summer is Katy's Summer Movie Nights, with alternating showings at Katy Heritage Park and VFW Park. Games and activities precede each show, starting at 6:00 p.m. Families can bring their own blankets and chairs along with snacks and drinks or grab a bite at the park before the movie begins at 8:00 p.m. Family-friendly films are always in rotation, with titles like The Sandlot, Sing, and Jurassic Park.